Our Team
With more than 145 combined years of experience in the Medicare insurance arena, the MCUSA Communications Team has a proven track record for developing innovative Medicare insurance solutions tailored to the needs of healthcare organizations and the Medicare patients they serve.


"With more than 10,000 Americans aging into Medicare every day, providers have realized that they can no longer sit on the sidelines and hope their Medicare patients enroll in coverage that fosters continuity of care. The expanding portfolio of services that we offer helps hospitals and physicians protect the Medicare market share they have taken years to cultivate, including new seniors aging in or moving into their communities. The competitive landscape has never been more intense, and the need for our services has never been greater as evidenced by our record-setting growth in 2019."
Kerri Lenderman, CEO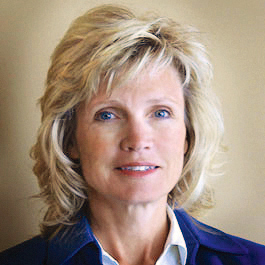 Kerri Lenderman
CEO
Serving as the CEO of MCUSA Communications, Kerri Lenderman draws upon a diverse healthcare career spanning more than two decades. Mrs. Lenderman is responsible for the overall financial management of our company and for multiple corporate functions including Controller, Treasury and Information Technology Systems. Mrs. Lenderman also oversees Medicare data and trending analysis for our affiliated health system clients.
Prior to joining MUSA Communications, Mrs. Lenderman worked as a national health plan consultant providing operational guidance and performing data audits. She also served as the Executive Director of the Whatcom Alliance for Healthcare Access (WAHA), a non-profit organization dedicated to ensuring healthcare access to residents of Whatcom County, WA. Mrs. Lenderman's responsibilities included strategic development and management of the organization's community programs, services and initiatives.
Mrs. Lenderman's career also includes health policy research, provider education, plan contracting, and Medicare insurance operations. Mrs. Lenderman provided operational oversight toward the development of an insurer payment model for the nation's first Private Fee For Service Medicare Advantage plan. Her diverse background in healthcare and insurance finance is frequently drawn upon as Mrs. Lenderman assists our affiliated health system clients.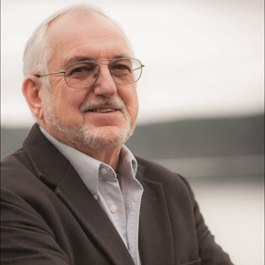 C. Paul Gauthier
Founding Partner
With a career spanning forty years, Mr. Gauthier has served in leadership capacities with numerous organizations in the fields of hospital administration, healthcare consulting and Medicare insurance operations. Mr. Gauthier is responsible for guiding our organization toward its vision and mission of serving healthcare organizations and their Medicare community.
Mr. Gauthier began his career as a CPA with the firm of Ernst and Ernst, specializing in Hospital Consulting, Bond Issues and HCFA cost report appeals. Mr. Gauthier then spent more than a decade serving in hospital administration, program development and insurance management within the UniHealth Hospital System.
During the next twelve years, Mr. Gauthier founded and served as Chief Executive Officer of Olympic Health Management Systems. The corporate holdings of Olympic Health included multiple insurance agencies, a national hospital consulting practice, and the largest third party administrator (TPA) for Medicare Supplement Insurance. In 1997, Olympic Health was acquired by the AON Corporation, and Mr. Gauthier served for five years as the chief architect of the national Medicare Advantage program known as Sterling Life.
After a brief five year retirement, Mr. Gauthier became compelled to return to his roots of healthcare consulting in order to support physicians who were coping with the very hard decision of closing their practices due to inadequate Medicare payment for primary care services. A staunch proponent of the Patient-Centered Medical Home (PCMH) movement, Mr. Gauthier co-founded Primary Care Insurance Services with the mission of supporting physician practices that are serving as a medical home for their patients with Medicare. The advocacy of PCMH and the need to seek out additional Medicare insurance compensation for the investment made by primary care physicians in the Medical Home, has been a continuing quest.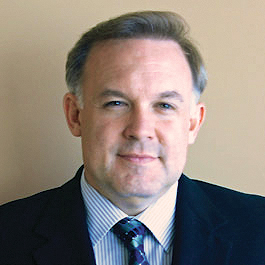 Charles Chaput
Partner and Communications Officer
Mr. Chaput has spent the past 23 years of his career exclusively working in the Medicare insurance arena. As a healthcare consultant and project manager with Olympic Health Management Systems, Mr. Chaput worked closely with leading healthcare systems throughout the country toward the development, implementation and distribution of provider-owned Medicare insurance plans. By assisting healthcare providers in this capacity, Mr. Chaput acquired a diverse background in the areas of Medicare insurance plan design, health system integration, and Medicare patient communication strategy.
In 2003, Mr. Chaput co-founded VibrantUSA, a Medicare-specialty agency which serves over 15,000 Medicare beneficiaries by providing access to an extensive list of Medicare insurance plans. In 2007, Mr. Chaput then co-founded Primary Care Insurance Services (PCIS), an organization offering Medicare consulting services for Primary Care and multi-specialty practices throughout the state of Washington.

Serving as Communications Officer, Mr. Chaput is focused on ensuring that we continuously support our affiliated healthcare systems and their Medicare patients by providing clear, unbiased and compliant information regarding all aspects of Medicare insurance.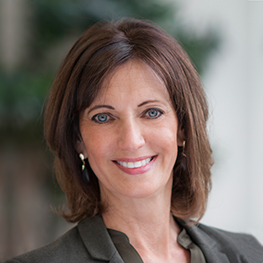 Joanne Detch
Senior Consultant
Joanne brings nearly 40 years healthcare experience to MCUSA Communications. She has held positions within the industry working with Taft-Hartley Funds, MCO's and Provider Organizations. Most recently Joanne spent 25 years at Advocate Health Care in leadership positions influencing growth and development. In her final role Detch held the position of Vice President of Sales and Development focused on commercial and Medicare growth within the organization. She has a passion for working with providers to support their growth in areas that impact their patient satisfaction and financial improvement. She brings to her clients many years of experience, focused strategic vision and strong communications skills.
Joanne holds a BA in Business from DePaul University and a Masters in Communication from Northwestern University.
Brandt Hoopes
Consultant
Brandt, new to the industry, loves being a part of a company that provides this community resource for patients. When Brandt's father was aging in to Medicare, he wished he had access to the kind of support and clarity that MedicareCompareUSA delivers to seniors during such a complicated process, and is excited to share and grow this work through building solid relationships at the provider level.
Brandt attended Idaho State University, with a focus in Biology, Psychology, and Computer Science. He also completed the Police Officers Standards and Training academy and was a juvenile detention officer for four years.
In his spare time Brandt enjoys cooking (favorite meal: Grilled tri-tip with three cheese garlic mashed potatoes), hiking (favorite trail: Garibaldi Lake near Whistler, British Columbia), and sports (Baseball – Go Braves!).